Do Not Burn The Food Movement
Do You Know ?
Wasted Food Actually Contributes to Hunger, Global Warming, Disease, Pollution, Poverty, Social & Economic Inequality, Inflation, Unemployment, Disease & other evils on Our Planet.
So Let us Resolve Not to Waste Food.
Learn How
>>
(Commercial web-sites are not featured for free. Please
Contact Us
for charges)
Chimps calm each other with hugs

For most folks, a nice hug and some sympathy can help a bit after we get pushed around. Turns out, chimpanzees use hugs and kisses the same way. And it works.
more>>
Mobiles can make you infertile

In a recent pilot study done at Jawaharlal Nehru University, rats subjected to radiation from mobile phones were found to have damaged DNA and low sperm count, leading to infertility and reduction in testis size. The Union health ministry now wants to find out whether excessive cellphone use could be having the same adverse effects on your health.
Record Rainfall in Last 15 Years
Hisar City Experienced More Than 125 mm of rainfall on Sunday 15 June 2008.
This is a record rainfall in last 15 years. Many areas were submerged in 3 feet of water.



CLICK HERE NOW

To Legally Accept Donations, Subscriptions & Payments On Your Web-sites For Free

Don't Have a Web-site?


CLICK HERE

To Get A Free Web-Site With All Standard Features of A Successful Web-Site ! Totally Free E-Commerce Ready Web-Site For A Life Time ! No Hidden Costs, No Taxes, & Best of All No Waiting


10:00 a.m.
Signature
Campaign
for Ban of
BT Cotton



Your 'Quote'
Will Never
Die Now

Free Social
Education
&
Skill
Development
Campaign

Courtesy www.Tehelka.com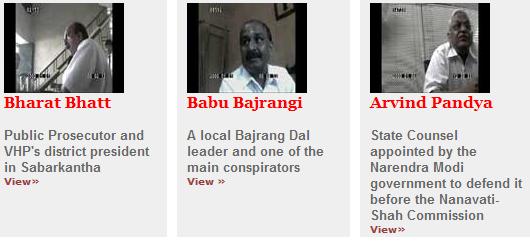 Godhra: Untenable theories, bribed witnesses, coerced statements. ASHISH KHETAN of uncovers truth.
Show Your Writing Skills:
Is Haryana Really On Progress Path? >> Express Your Views at Haryana Blog
(5 Best Writers Get An Offer to Write Guest Editorial for Prestigious Web-sites)
Full Video Recording of Union Finance Minister's Budget Speech in Indian Parliament at New Delhi


You Become Famous
When Your Utternace Catch Up

You Always Wish to Gift Something Unique & Great to Your Family & Friends.



Now
Gift A Domain


gives you another option of gifting free or paid domains at the single click of button.
________________________________________________________________________
Mera Hisar is a web-portal developed participatory action of people and social organisations of Hisar City of Republic of India.
This portal contains information about Hisar. In addition to this this portal is meant for any person from any part of India or other countries as it contains lots of information national and international interests irrespective of citizenship.
If you need to develop a web-portal for your city or organisation or for any person for free* please
CONTACT US
*Free Service is Available for non-commercial purposes and charitable only. Cheap and most modern attractive Web-sites packages available for persons, families, groups, educational institutes, industry, corporates. Full fledge web-site packages start at Re 1 (less than US$ 0.02) per day.
________________________________________________________________________